The Blomsterbed collective was interviewed on Spillerom Søndag about who they are and their staircase performance "Rite of Passage" in the Munch museum on Only Connect Festival of Sound.
Spillerom is a radio show devoted to contemporary music from the Norwegian public broadcaster NRK.
Blomsterbed is a collective of four composers based in Oslo – Marte Røyeng, Astrid Solberg, Elias Nurmi Schomers and Guoste Tamulynaite.
Listen here:
https://radio.nrk.no/serie/spillerom-soendag/sesong/202205/MKMU03001922 (Norwegian)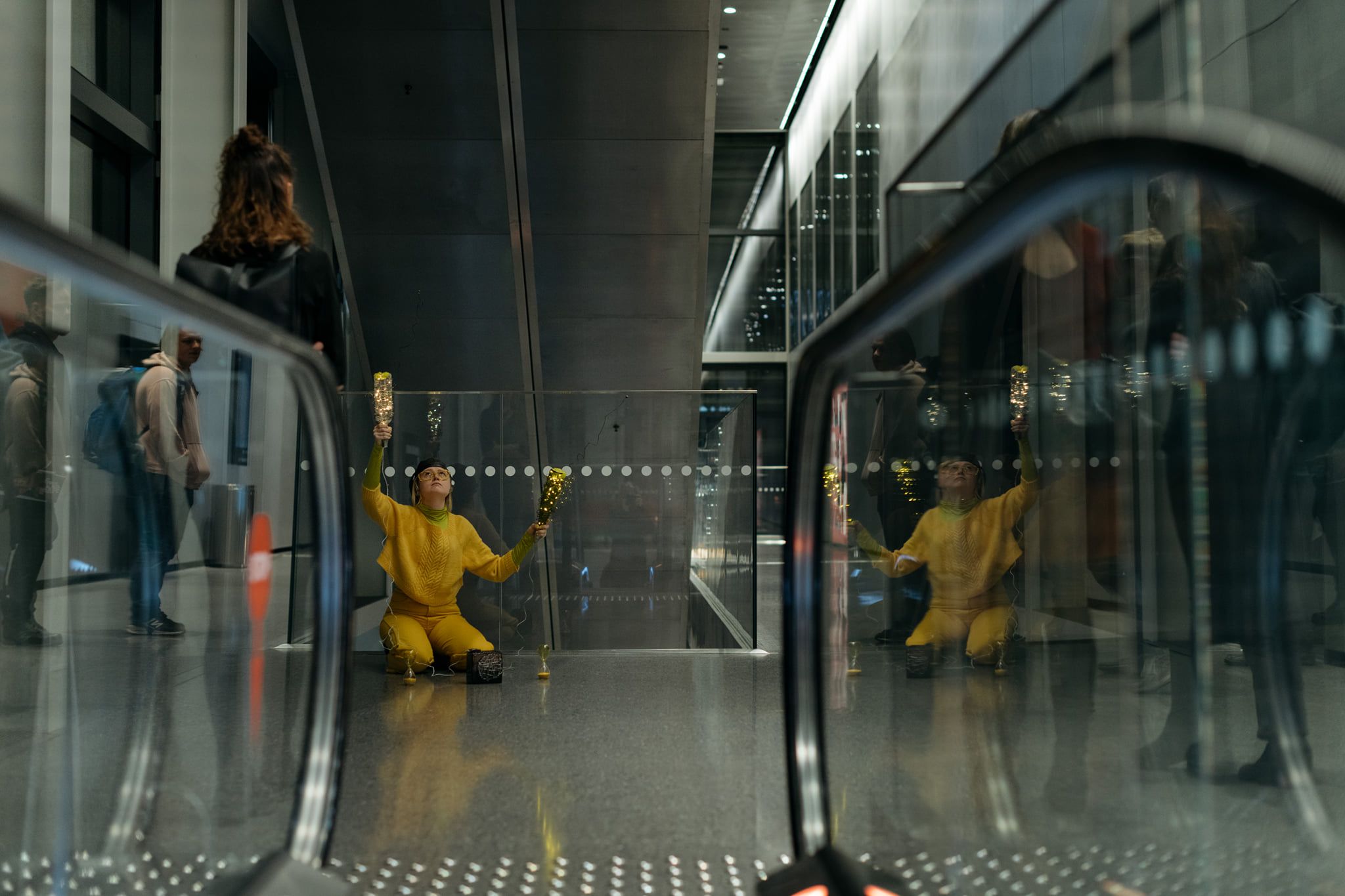 Marte's piece BeneVolant within the collective performance Rite of Passage as part of the nyMusikk festival Only Connect on April 28, 2022 at MUNCH museum.
Foto: Signe Luksengård