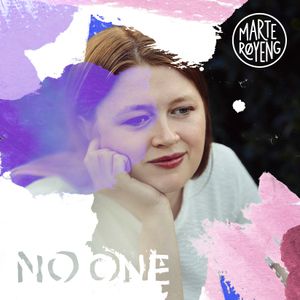 Spotify: bit.ly/NoOneSPOTIFY 
iTunes: bit.ly/NoOneITUNES 
Tidal: bit.ly/NoOneTIDAL 
BandCamp: bit.ly/NoOneBANDCAMP

Being "no one" could imply an unwanted solitude (as on the title track). It could mean hiding safely in the shadows (as on the second track "The Key"), in an effort to become invulnerable which does not necessarily prevent one from getting hurt. Or it could point to bittersweet endings, when becoming no one to one another turns out to be inevitable and necessary (as on the final track "While You Can"). The three songs featured on 'No One' EP are each a meditation on the urgent need to be someone, for someone.  
Marte Røyeng's debut EP 'No One' is produced by acclaimed artist, musician and producer Thom Hell. It was recorded winter 2015 and spring 2016 
in Fersk Lyd Studio with Giert Clausen.